Home Page


About the Torske
Klub
Where we Meet
Directions
Officers
Reservations
Speakers Requested
Current Newsletter
History
Photo Albums
Past Meetings


Frequently Asked
Questions
Other Links
Ask Sven & Ole!
Norway News
Contact Us


Weather in Chicago and Norway


The Chicago Torske Klub
Search this Site

Join us now on Facebook
If you ever find yourself in Chicago the second Saturday of the month, and you have a craving for some Torsk, the solution may be a visit to the Chicago Torske Klub. - Stavanger Aftenblad - 26 May 2006
Welcome to the Chicago Torske Klub Web Site at torskeklub.org! It's good to be in Chicago on the second Saturday of the month. We will update this monthly for current events and dinner meeting news.
December 9, 2023 - "Family Christmas Celebration"
Luncheon followed by an afternoon of seasonal sing along and stories led by our Pastor David Langseth and family. All families and friends are invited.

November 11, 2023 - "How is Norway Doing in Green Tech?"
Luncheon followed by a presentation by Egil Juliussen, PhD. This presentation explored what Norway is doing to be a leader in green technologies. Recall that Egil did an excellent job presenting to us about self driving vehicles in 2015.



Please note that this luncheon price remains $35, as in the last months.
October 14, 2023 - Review of the Forest Preserve
Our luncheon speaker was Carl Vogle, the Director of Communications for the Forest Preserves of Cook County, which protects nearly 70,000 acres of natural public land throughout Cook County and is one of the oldest and largest forest preserve districts in the United States.



September 9, 2023 - Torske Klub September Reboot
Regroup after a summer break to enjoy the torske. Our speaker was Matt Nygaard, the President of NorCham - Chicago Chapter.



September 10, 2023 - Scandinavian Day at Vasa Park
The annual festival takes place on the 10th. The Chicago Torske Klub will have a table there. Join us. https://www.scandinaviandayil.com.

We continue to watch the COVID-19 situation. We are obligated to follow state and local rules for separation and masking if needed, as well as any requirements of the Elk's Club on the day of the luncheon. We know that the elks are anxious to see us, and we understand that seating may be a little more spaced for them and us. We rely on your good judgement at the luncheon.

Torske Klub Members - January 2020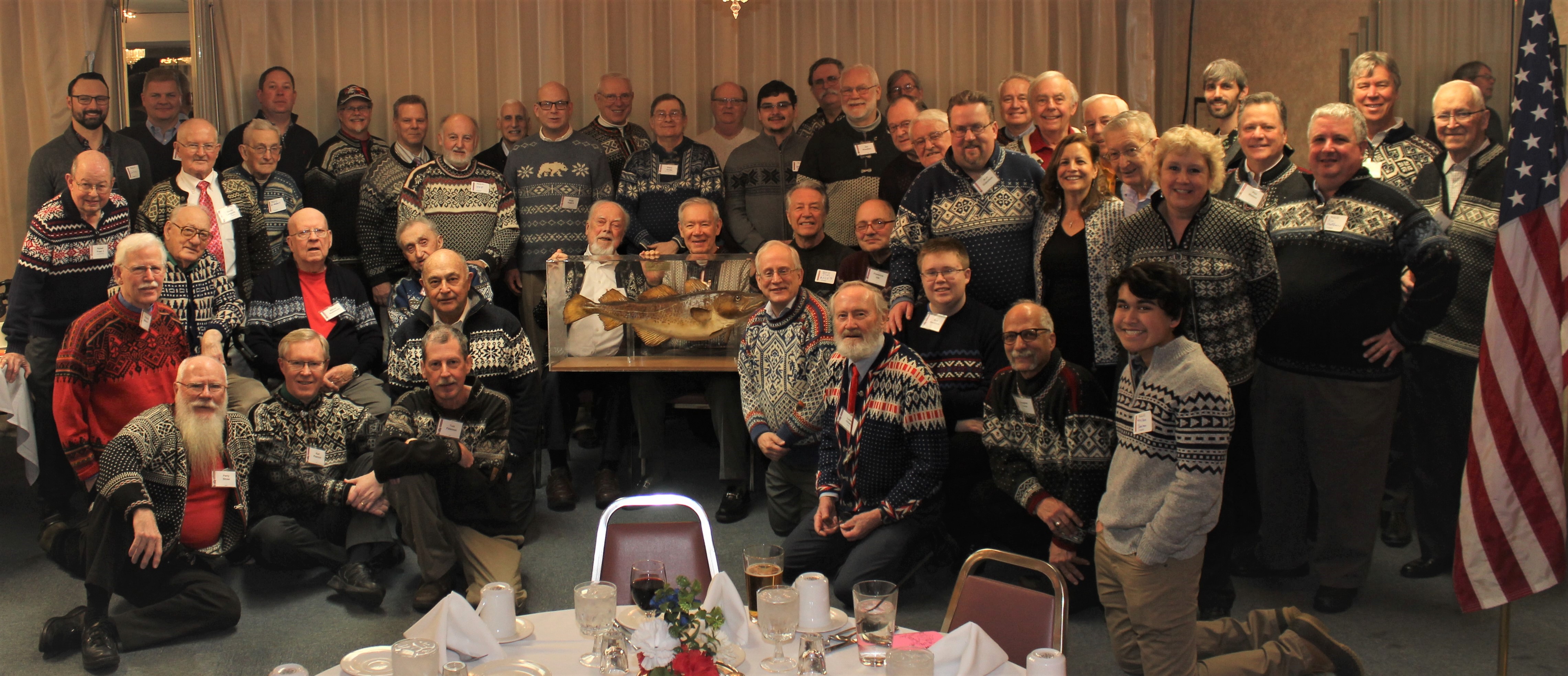 The reservation line is (847)886-4841 . Leave a message with reservations noting name, member number and number of reservataions.
Alternately, send an email to reservations @torskeklub.com
See some photos in our picture book.
Special Items
Future events are our Saturday luncheons, every 2nd Saturday of every month that contains the letter "R", plus May. Watch our site or Facebook for schedule changes.

September 9, 2023 - Luncheon
October 14, 2023 - Luncheon - Leif Erikson Day . Carl Vogel - Forest Preserve
November 11, 2023 - Luncheon - Egil Juliusen - Green Tech in Norway
December 9, 2023 - Christmas Luncheon - Spouses and family invited
January 13, 2024 - Sweater Day - Luncheon
February 10, 2023 - Luncheon - Ladies Day
March 9, 2023 - Luncheon - Father son daughter day -
April 13, 2023 - Luncheon -
May 11, 2023 - Luncheon
June, July and August we fish, golf and enjoy the summer.

Note to all Torske Klub Members:

By resolution of the Board of Directors, the Torske Klub will provide a single, free raffle ticket to all members who bring one or more guests to a meeting, excluding father/son and ladies day.

Use the menu on the left to navigate the website.

Indicates a PDF file which may be read by the free PDF reader download from Adobe at http://www.adobe.com

| | |
| --- | --- |
| | |